Mr. Udit is a would-be home-owner. While planning his new home, he decided to plan it from scratch, including plumbing, flooring, electrical supplies, and everything in between. A co-worker suggested planning the plumbing aspect in the first place because pipes make the lifeline of a home.
Impressed by what his colleague said, Mr. Udit called a plumbing service provider and inquired about the best pipes and fittings they have. The voice on the other side of the call said whether you are planning a home or a commercial property, Ori-Plast PVC pipe and fittings make the best choice. Mr. Udit asked, why so? That is when the plumbing service provider told him about some of the undeniable benefits of using flexible PVC pipe.
Let's take a quick look at what the plumber said and learn more about the benefits of using Ori-Plast flexible PVC pipe, the best PVC pipe company in India.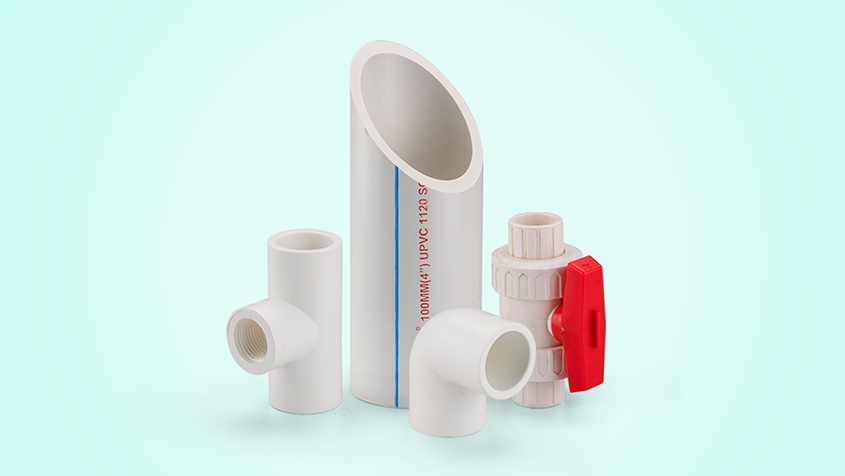 1. PVC pipes come with a weight advantage
Ori-Plast PVC pipe fittings are lightweight and provide an amazing weight advantage over the counterparts of piping solutions available in the market, such as iron and steel. As PVC pipes are lightweight, they are easy to install while not causing issues with transportation. With most of the transportation companies, less weight means less carrying cost, which makes the entire thing cost-effective for you. The PVC pipe price is reasonable too. Plus, installers are less likely to get hurt while moving these pipes than with other options.
2. PVC pipes offer a performance advantage
Flexible PVC pipes are resistant to breakage. This feature offers tremendous performance benefits. Although PVC pipes are manufactured using high-quality and hard PVC compounds, these pipes offer under loading sans breaking. Plus, PVC pipes are also corrosion-resistant.
3. PVC pipes are chemical resistant
Ori-Plast PVC pipe and fittings are resistant to a broad spectrum of chemicals as well as disinfectants. Therefore, you can use these for carrying drinking water without having to worry about the safety and cleanliness of the water.
4.PVC pipes are leak-proof
The surface of the PVC pipes is smooth. It helps in reducing the cost of pumping. Also, owing to their leak-proof joints, these pipes help in eliminating loss of water. As far as water loss is concerned, it can be as much as 40% in old piping networks that do not have PVC pipes and fittings.
5. PVC pipes are ever-lasting
Did you know the first-ever PVC piping network was installed more than 80-years ago, and most of those systems are still running and very much in use? Yes, you read it right. The life expectancy of PVC pipes is more than 100-years and exhibits a lower failure rate in comparison to other materials used for manufacturing underground pipes. Most importantly, PVC pipe fittings are the most cost-effective piping solutions.
6. PVC pipes are a greener choice
In comparison to traditional piping materials, PVC pipe and fittings are a greener option with several environmental advantages. As these are low-carbon materials, they need very few resources and less energy to get manufactured. Moreover, these are low-maintenance and easy to recycle.
7. PVC pipes come in different sizes
PVC pipes are available in a wide range of sizes. So, when the length of a pipe is long, it needs a lesser number of joints in comparison to other piping materials. Simply put, the lesser the joints, the faster the installation, the less the friction, and the lesser chances of leakage.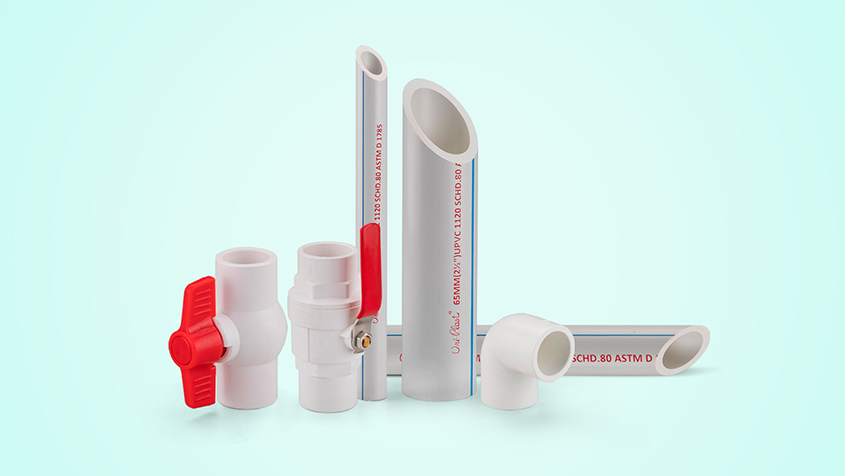 So, now that you know the benefits of using Ori-Plast flexible PVC pipe fittings, feel free to visit our website and ask for a quote or more information. Our PVC pipe specialists will address your requirements and provide you with the best solution.