When it was time to replace the GI pipes at Mr. Sharma's residential complex, he did not hesitate to include the best quality Ori-Plast UPVC pipes as part of his plumbing solutions. He renewed his plumbing system of water distribution works, underground water distribution network and drainage network with new UPVC pipes for their low maintenance, durability and affordability.
The use of UPVC Pipes or Unplasticized Polyvinyl Chloride pipes as plumbing solutions in Indian households has witnessed a surge over the years. These pipes have long helped us to shift away from traditional GI pipes in our residential and commercial buildings.
Here are the reasons for Mr. Sharma's unflinching faith in UPVC plumbing pipes in providing him with necessary benefits.
Why Choose UPVC Pipes from Ori-Plast – Best Quality UPVC Pipes Manufacturers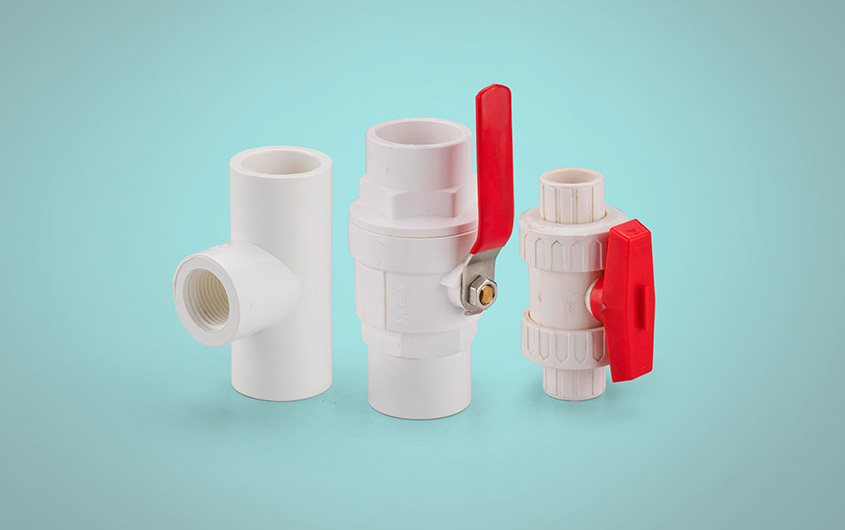 Delivering hygienic plumbing system for all our customers, Ori-Plast remains a leading manufacturer of UPVC Pipes or Unplasticized Polyvinyl Chloride pipes in India for over three decades.
Best known for their non-toxic and high-quality standards, Ori-Plast UPVC (also known as rigid Polyvinyl Chloride pipes) pipes and fittings are ideal for leak-proof plumbing at each floor level, durable outdoor installations & concealed pipelines for cold water distribution.
Household Applications UPVC Pipes
Ori-Plast UPVC pipes are made from non-toxic, tasteless and odour less material. This makes them safe and hygienic for transporting potable water through drinking water pipe distribution systems, through both main and supply lines. These hi-grade plastic pipes are non-metallic which helps in eliminating chances of build-up and inside deposits and makes them ideal for sewerage and discharge piping systems.
Key Features of UPVC Pipes That Every Customer Should Know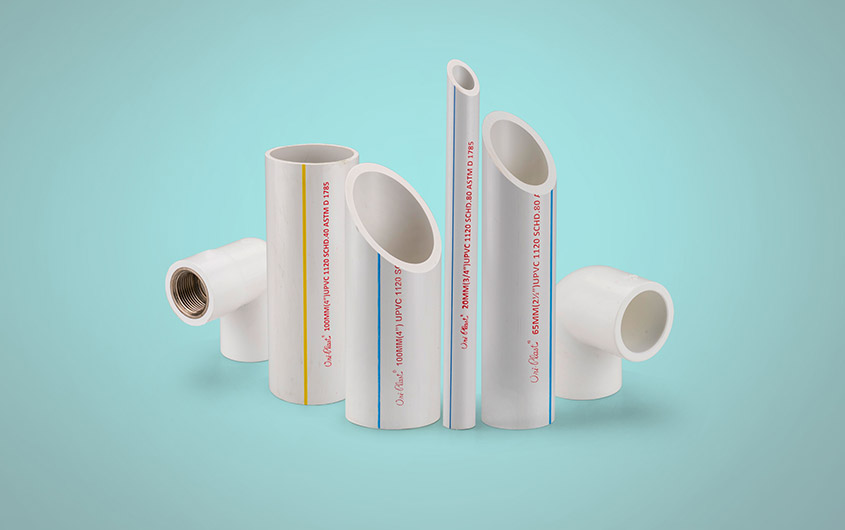 UPVC pipes are widely used for residential and commercial plumbing needs because of the many benefits that they offer.
Non-Toxic and Chemical-Free – UPVC pipes are free of any chemicals. Their production process involves the use of eco-friendly and virgin unplasticised polyvinyl compounds. This inherent non-toxic quality makes these pipes safe for drinking water plumbing application.
Zero Build-Up – Plastic and non-metallic, these pipes offer almost no chances of build-up and inside deposits. This makes them ideal for sewerage and discharge piping systems. Due to this anti-scaling property UPVC pipes need not be cleaned and maintained as often as other metal pipes.
High Rigidity – Absence of any additional plasticising polymers make UPVC Pipes are harder than normal PVC pipes and gives them high grade of rigidity.
Cost Efficiency – UPVC pipes and fittings are easy to install and involve operational costs, making them a popular choice among many customers.
Hassle-Free Usage – Characterised by extreme light weight, these pipes are easy to carry and involve very low transportation cost.
Durability – Along with superior strength and UV resistance, UPVC pipes are also corrosion-proof, and mineral-resistant properties making these pipes durable and long lasting.
Ori- Plast remains the leader among UPVC pipes suppliers, with the best choice for a wide range of threaded and push pipes in various fitting sizes that cater to all purposes.