Mr. Arora is a farmer, and he takes care of his farm in the best possible way. Right from irrigation to harvesting, he does everything using the right materials and with great dedication. He grows different types of crops throughout the year and has years of experience in agriculture. One day, Mr. Mohan came to Mr. Arora to seek some advice regarding which brand of agricultural pipes and fittings he should use in his farms.
He also told Mr. Arora that the current agri pipe fittings he has on his farm are worn out and do not work properly. On hearing this, Mr. Arora suggested him to try out Ori-Plast agriculture PVC pipe and fittings because nothing can beat the brand, whether it is affordability, performance, quality, or durability. Mr. Arora also talked about many of the benefits of PVC agricultural fittings for farmers. Let's take a look at what he said: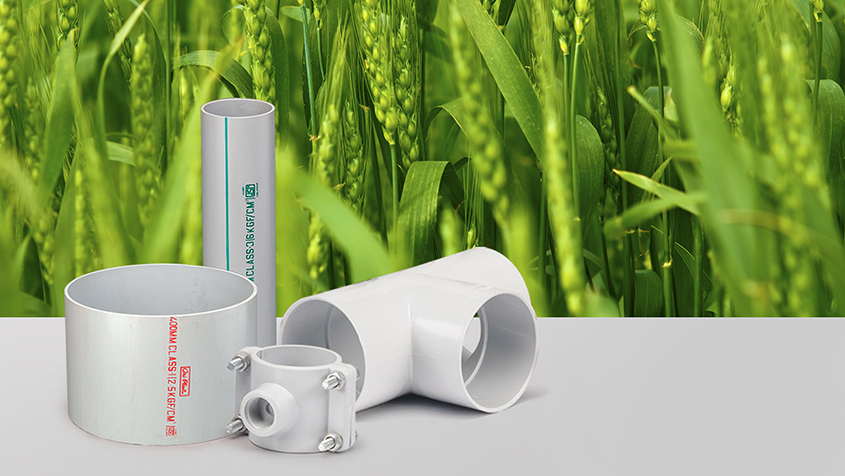 1. Ori-Plast agriculture PVC pipe fittings exhibit durability at its best
Oriplast PVC agricultural fittings and pipes come with a long life. So, when you buy them, you also get the assurance of durability. As these piping solutions last long, these save the operational cost for a considerable period of time. One-time installation, and then it's all about the benefits.
2. Ori-Plast agriculture PVC pipe fittings are cost-effective
In comparison to other piping solutions and agriculture pipe fittings, Ori-Plasts's PVC pipes and fittings are lightweight and, therefore, easy to install and require zero maintenance. However, just because these are light in weight, it does not mean they are weak and prone to breakage. These pipes are extremely sturdy. Apart from the pocket-friendly agriculture PVC pipe price, the overall cost of transportation and installation is also low. It makes PVC agricultural fittings a cost-effective option for farmers.
3. Leak-proof agriculture PVC pipe and fittings
Agricultural pipes and fittings from Ori-Plast are fitted with leak-proof joints. So, these are not only good for agricultural farms but also for transporting drinking water. Moreover, due to leak-proof joints, the quantity of water that may leak through the pipes would also be less. Thus, saving a huge amount of water that the farmers find it hard to save otherwise. Moreover, these also preserve the nutrient quotient of the soil as well as water.
4. Agriculture PVC pipe fittings can withstand rough on-site conditions
As far as agricultural farms are concerned, the on-site conditions can be harsh and rough and tough owing to all the digging, plowing, and everything between. However, if you have installed agriculture PVC pipe fittings, you can take a sigh of relief because these piping solutions are designed to endure the rough on-site conditions at agricultural sites.
5. 100% safe agricultural pipes and fittings
Agricultural pipes and fittings from the house Ori-Plast exhibit low thermal conductivity. Moreover, these are 100% safe for carrying potable water as they are corrosion and chemical resistant.
6. Uniform fertilizer distribution with agriculture PVC pipe fittings
As the application of fertilizer is an important aspect of every agricultural farm, if you do it using agriculture PVC pipe fittings, it will be easy, uniform, and hassle-free while ensuring reduction of labor cost and zero wastage of expensive fertilizers.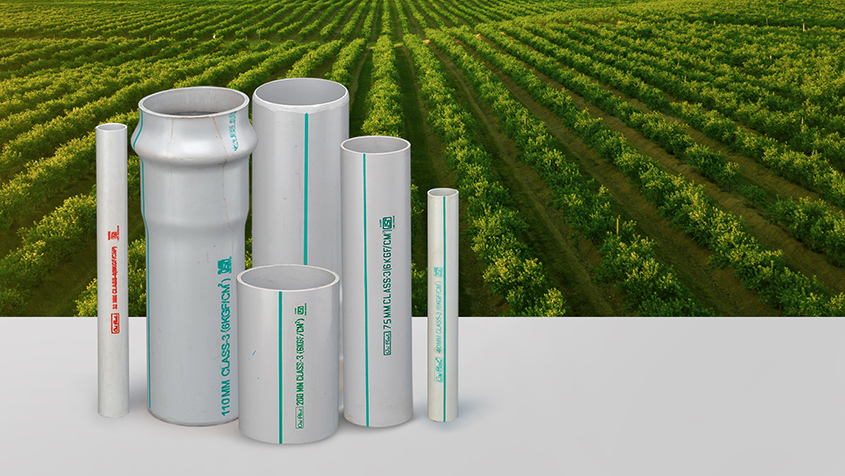 So, these are six of the top benefits of using agricultural PVC pipes for farmers. Get in touch with us to know about agriculture PVC pipe price and other details.