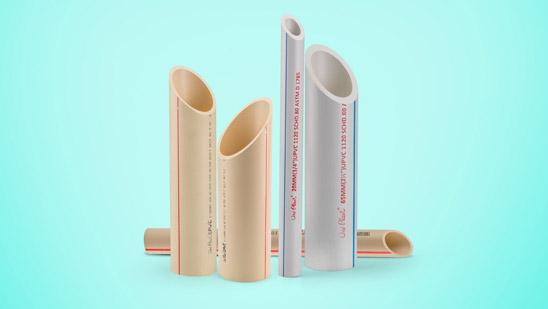 Ori-Plast – Leading Plumbing Solutions Provider in West Bengal
Being Eastern India's biggest IT, manufacturing, and education hub, West Bengal faces a constant influx of migrants and is witnessing a rapid pace of architectural and infrastructure developments. These activities demand a high and steady supply of water. The state also has groundwater problems such as increased salinity and high iron content, etc., which makes it necessary to have appropriate water supply solution that can stand up to these challenges. That's where Ori-Plast comes in.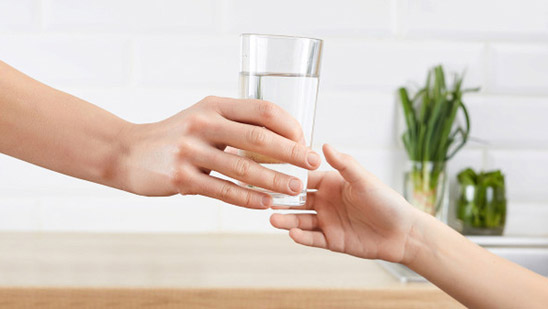 Ori-Plast PCV Pipes Provide Contamination-Free, Safe Drinking Water
Choosing the right plumbing solutions for hygienic piping and hassle-free drainage systems has become critical for residential as well as commercial users in the state. As a result, they are fast shifting away from the traditional GI pipes and are increasingly putting their trust in top quality Ori-Plast PVC pipes as certified carriers of safe and potable water.
Ori-Plast is a leading Polyvinyl Chloride or PVC pipes manufacturers in West Bengal and their PVC pipes are high in demand in this market for residential, commercial and agricultural plumbing use.
As a pioneering PVC pipe company in West Bengal, Ori-Plast manufactures superior-quality and durable PVC pipes that are beneficial over other piping materials owing to their strength,bacteria-growth and chemical resistance and anti-scaling properties. These key properties of their PVC pipes validate Ori-Plast's claims of providing safe drinking water to its consumers.
Ori-Plast PVC Pipe Company – Stickler for Quality
As a leading name in the Indian plastic industry, Ori-Plast has been serving the community with top grade piping and drainage solutions for the last 50 years. Ori-Plast ASTM D1785 and ASTM D2467 and ISI 15778 certified products have been offering a smooth customer experience over all these years.
We specialise in delivering a wide range of customised PVC, CPVC and UPVC plastic pipes and fittings that conform to the highest international quality standards and meet every commercial market demand.
Advanced Manufacturing Units Support Product Innovation and Quality Control
Ori-Plast PVC pipes and fittings are made from superior quality and environment-friendly virgin PVC compounds at our modern and well-equipped manufacturing units. These units are located in Bagnan & Sankrail in West Bengal as well as in Odisha and Rajasthan. Credited with launching of several innovative PVC & PE products in India, Ori-Plast boasts of their advanced plants in West Bengal that house extrusion plants, injection moulding machines and allied state-of-art machinery and a well-facilitated quality testing laboratory.
Key Features of Ori-Plast PVC Pipes
Ori-Plast PVC pipes are widely used for residential and commercial plumbing needs because of the many benefits that they offer.
Offering a complete plumbing system for both cold and hot water distribution, Ori-Plast PVC pipes are corrosion resistant, UV and mineral resistant as well as bacterial-growth-resistant.Their anti-scaling properties that prevent any build up, makes them a popular choice among the consumers in West Bengal.
Benefits of Using Ori-Plast PVC Pipes
Ori-Plast PVC pipes are approved and certified to carry potable water. Due to this, Ori-Plast pipes are commonly used in residential complexes and commercial buildings.
Our pipes offer exceptional all-weather corrosion resistance properties and requires negligible maintenance. Cost-effective and easy to install with a long service life, these PVC pipes come with hassle-free and low transportation cost, making Ori-Plast PVC rank high among the reputed players in the region's construction industry.
Ori-Plast PVC pipes and fittings find varied applications in agriculture and irrigation systems, industrial process lines, commercial and residential swimming pools, commercial and residential water supply systems, fire-fighting systems etc.
Buy Ori-Plast PVC pipes online or call to get a quote for all your plumbing solutions today!