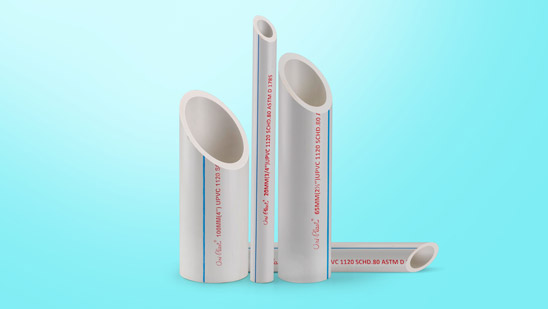 Premium & Best Quality UPVC Pipes Manufacturers & Suppliers - Oriplast
Ori-Plast UPVC PIPES
Clogging of bath tub drains and toilet drains was a regular issue at our rented flat. So, when it was time to refurbish the piping system, our engineer neighbour suggested that we used Ori-Plast UPVC pipes for the purpose. With a smooth and flat inner surface and no chance of build-up, these pipes were just what we needed.
Choosing the right material for the piping system can be overwhelming for any plumbing mechanic. That is why it is necessary to trust in brands that have built their reputation over the years, like Ori-Plast.
A pioneering name in the Indian plastic pipes industry, Ori-Plast is leading the market position for the last five decades. Providing both residential and commercial plumbing solutions, the company has carved a niche for itself in the plumbing industry. Cost effective, durable and long-lasting, Ori-Plast ASTM D1785 and ASTM D 2467 certified products can be customised for smooth customer experience. We deliver a wide range of superior quality plastic pipes and fittings that conform to the highest international quality standards and address every commercial market demand.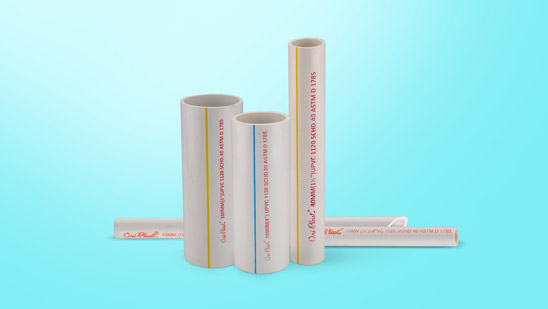 Why Choose UPVC Pipes from Ori-Plast – Best Quality UPVC Pipes Manufacturers
Ori-Plast is a leading manufacturer of UPVC Pipes or Unplasticized Polyvinyl Chloride pipes. Also known as rigid Polyvinyl Chloride pipes, Ori-Plast UPVC pipes and fittings are best known for their non-toxic and high-quality standards and are ideal for leak-proof looping at each floor level, outdoor installations & concealed pipelines for cold water distribution. At Ori-Plast, we ensure that all our UPVC products, like UPVC plumbing pipes and UPVC agricultural pipes deliver hygienic plumbing solutions for all our customers.
Key Features of Ori-Plast Best UPVC Pipes
Ori-Plast pipes are widely used for residential and commercial plumbing needs because of the many benefits that they offer.
High Rigidity – Ori-Plast UPVC Pipes are harder than normal PVC pipes as these are manufactured without any additional plasticising polymers. This ensures high grade of rigidity to our UPVC pipes.
Chemical -Free – Our UPVC pipes are produced using eco-friendly and virgin unplasticised polyvinyl compounds, making them free of any chemicals. This makes our pipes safe for drinking water plumbing application.
Hassle-Free Usage– Lightweight and hassle-free, our pipes are easy to carry and install requiring negligible maintenance and low transportation cost.
Durability – Offering high strength and UV resistance, Ori-Plast UPVC pipes come with corrosion-proof, anti-scaling and mineral-resistant properties, making our pipes durable and long lasting.
Cost Efficiency – With easy and low-cost installation, our drainage pipes also offer low operational costs. Ori-Plast UPVC pipes are characterised by their high strength and superior durability and save the cost of replacement in the long run.