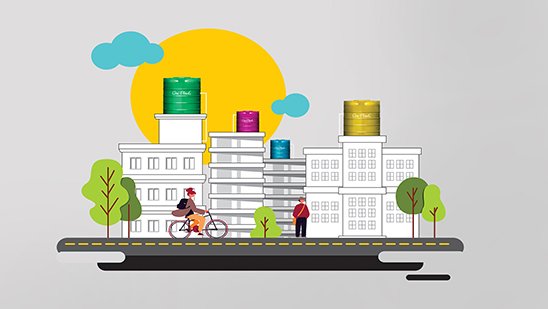 Check & Buy The Best 750 Litre Water Tanks for Sale & Find Authorised Suppliers - Oriplast
You never know what all issues you can face when your overhead water tank is not right. The same happened with Mr. Gulati. Whenever he opened the tap connected to his water tank, the unpleasant smell of the water would put him off. That's not all. He almost always complained about the water getting too hot to even touch during hot summer days. When he calledhis local plumber, it was found that the problem lied in the low-grade water tank he was using. It would have saved him all these hassles if only hechose a 750-litre water tank from a reputed manufacturer like Ori-Plast.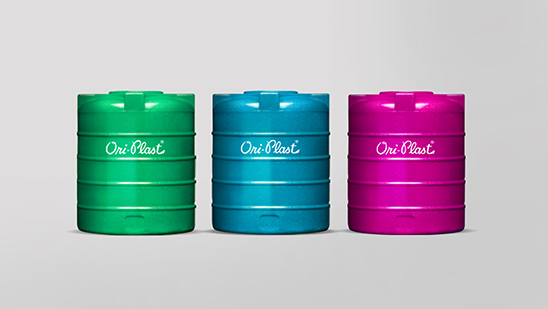 Benefits of Using Oriplast 750 Litre Water Tanks
When it comes to premium-quality plumbing supplies and water tanks for residential and commercial use, Ori-Plast makes the best choice. We use the highest quality of raw materials and state-of-the-art technology to design and manufacture our products. As far as 750-litre water tanks are concerned, these are made from Linear Low-Density Polyethylene (LLDPE) and safe for storing drinking water.
Visit our website to inquire about a 750 litre water tank price today.
Ori-Plast 750-litre water tank means Best-in-Class Quality
Every product available with us goes through rigorous quality control during their production. Moreover, the IS 12701 mark is the benchmark of our quality.
In general, when you install overhead water tanks, the water gets too hot to use when the temperature gets high outside. However, when you buy an Ori-Plast750-litre water tank, you can get rid of this problem because our water tanks come with multi-layer cushioning that keeps the water cool during summers and warm during winters.
Our water tanks not only meet your water storage requirements well but also live up to the exterior decor of your beautiful home aesthetically
The Features and Benefits of Ori-Plast 750-litre water tank
The features and benefits of our water tanks include the following:
We use high-quality resin to manufacture our LLDPE water tanks. It ensures antibacterial properties that make the water safe for storage and drinking.
Our innovative multi-layer property ensures that the water tanks are crack resistant, leak-proof, and stay free from environmental stress.
Our water tanks come equipped with an air-tight closure that keeps dirt, dust, and insects away.
If you are looking for extra strength, Ori-Plast LLDPE water tanks are just the right options for you. These come fitted with inbuilt overflow and inlet facilities, hoist latches, and ventilators.
When it comes to everyday use, Ori-Plast provides you with safe, cost-effective, and everlasting quality and strength. We understand that water tanks make an integral part of every Indian household, no matter where you live. Therefore, a 750 litre water tank price with us is lighter on your pocket and promises world-class quality.
Our Quality and Certifications
Being a pioneer in the field of pipes and water tanks manufacturer in India, we have a strong presence across the country, including West Bengal, Chattisgarh, Odisha, and Rajasthan. We are an ISO 9001:2015 certified company, and every product that goes to the market strictly adheres to the national as well as international standards.
If you are looking forward to installing a 750 Litre Water Tank at your home and you want to know about the 750 litre water tank price, all you need is to give us a call!