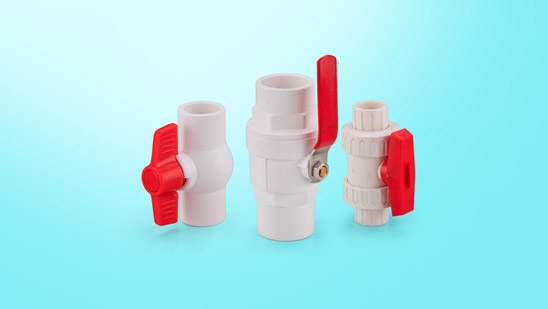 UPVC Fittings
Offering a complete plumbing system, Ori-Plast is a leading brand in the field of plastic pipes and fittings for the last 5 decades. Committed to excellence, weproduce superior quality products at our well-equipped manufacturing units in Odisha, West Bengal, and Rajasthan under stringent quality control measures that conform to global quality standards of ASTM D 1785 and ASTM D 2467. Our UPVC plastic fittings come with ASTM D 2846 assurance. We produce a wide range of pipes and fittings,making Ori-Plast a reliable name in the plumbing solutions industry and a complete uPVC Plumbing Fittings manufacturer and supplier.
As a leading manufacturer of Unplasticized Polyvinyl Chloride (UPVC) products, Ori-Plast specializes in the production of customized UPVC pipes and fittings that cater to the need of residential and commercial water drainage solutions.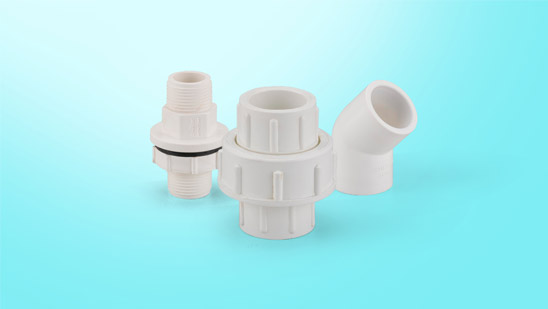 Why Choose UPVC Fittings from Ori-Plast – Best Quality UPVC Fittings Manufacturers
Well-known for their high-quality standards, Ori-Plast UPVC fittings provide leak-proof joints that help in looping and coupling of pipes at each floor level, outdoor installations & concealed pipelines for cold water distribution.
At Ori-Plast, we ensure that all our UPVC fittings are characterized by excellent tensile and impact strength,anti-scaling and anti-corrosive properties. Our UPVC plumbing fittings and pipes that come with low flow-head loss are manufactured from non-toxic, eco-friendly and virgin unplasticized polyvinyl compounds, making them free of any chemicals. The smooth interior surface does not allow any build-up of inside deposits making Ori-Plast fittings safe for carrying drinking water. Preventing bacterial-growth, our fittings are highly resilient, abrasion-proof and durable. Easy to install, our fittings come in an array of types and sizes
Key Features of Ori-Plast Best UPVC Fittings
Ori-Plast fittings are widely used for residential and commercial plumbing needs because of the many other benefits that they offer.
High Rigidity – Ori-Plast UPVC Pipes and fittings features are harder than normal PVC products as these are manufactured without any additional plasticizing polymers. This ensures a high grade of rigidity to our UPVC plumbing fittings.
Hassle-Free Usage – Made from high-grade unplasticized polymers, Ori-Plast UPVC fittings are super light in weight. Our fittings come in various sizes and types that are so easy to fit and install and require negligible maintenance.
Cost Efficiency – Offering easy and low-cost installation, our drainage fittings cut down on operational costs substantially. Ori-Plast UPVC fittings and pipes are strong and durable which saves on the cost of replacement in the long run.
Various Types and Sizes of Ori-Plast UPVC Fittings
A pioneer among UPVC plumbing fittings manufacturers, Ori-Plast comes with the best choice of a wide range of Union, Socket, Elbow (90 degrees and 45 degrees), Ball Valves, Tees, Flanges, reducing Bush, End Cap, and Long Bend, etc fittings. These are available in various fitting sizes from ½ inch to 4 inches and cater to all plumbing purposes.
Application of Ori-Plast UPVC Fittings and Pipes
Superior quality of Ori-Plast pipes and fittings are ideal for high-pressure water distribution plumbing in all residential, commercial and industrial buildings.
Call to get a quote for our high-quality UPVC fittings and for all your plumbing solutions today!