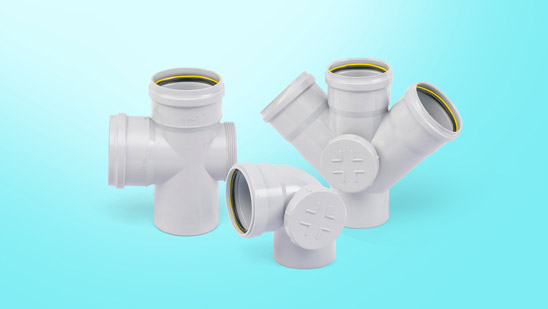 SWR Fittings
Ori-Plast is one of the best SWR pipes and fittings manufacturers in the country. We have built our reputation on the back of our superior quality standards and our drive for excellence in the timely delivery of innovative and customized products to our clients. We are committed to provide the best quality, cost-effective and comprehensive plumbing solutions to the nation. As a top exporter of international quality plasticized plumbing products, all Ori-Plast pipes and fittings conform to national and global international quality standards and come with certifications from all the leading quality control bureaus like DNV, BAS (ISO9001), BIS, ISI, ISO 9001 and ASTM International.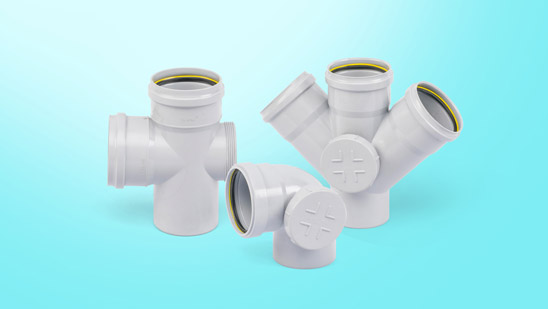 Top Quality Ori-Plast SWR Fittings
Ori-Plast has successfully harnessed its technical expertise and the potential of UPVC pipes to manufacture Ori-Plast SWR fittings and pipes – a comprehensive and long-lasting drainage and sewerage plumbing solution. The company produces certified Soil, Water and Rainwater (SWR) uPVC pipes and fittings according to Indian quality standards and these are a suitable replacement for conventional iron, cement, asbestos GI piping system. Our SWR pipe fittings are ideal for both residential and commercial buildings of any height.
Available in various fits and sizes between 75mm to 110mm, we produce SWR Pipes as per IS 13592: 1992 and our fittings come with IS15328 certification.
Ori-Plast SWR Fittings Catalogue at Best Price
Coupler
Cleaning Pipe
Vent Cowl
Double 'Y'
Double 'Y' with Door
Double 'T'
Double 'T' with Door
Pipe Clip
Socket Plug
Rubber Seal for Door
Door Cap
Short 45° Bend
Single 'Y'
Single 'Y' with Door
Bend 87.5°
Door Bend 87.5°
Rubber Ring
Door Bend 87.5°(Right & Left)
Single 'T'
Single 'T' with Door
Single 'T' with Door (Right & Left)
Reducer
P Trap, Q Trap, S Trap
Unequal Tee
Unequal Door Tee
Unequal Right Door Tee
Unequal Left Door Tee
Plain Nahini Trap with Jali
Multi Floor Trap Bare
Multi Floor Trap with 3 x 50 mm End Cap
Plastic Jali
Rubber Lubricant
Ori-Plast SWR Fittings Come with Self-Fit and Ring-Fit Options
Ori-Plast SWR pipes and fittings with integrated rings enable easy and quick installation. Staying positioned, the integrated ring is pre-fitted in the groove of the socket and no solvent cement is required to make joints. The Ring Fit variants are bends, single tees, cleaning pipes, couplers, repair coupler, acentric reducer, etc.
Superior Ori-Plast SWR Fittings Come with Excellent Features and Benefits
Ori-Plast SWRproducts are characterized by their lightweight and easeof installation and are 100% leak proof.
Ori-Plast SWR pipes are anti-scale formation and do not weather over a long period of time. These pipes are free from chemical reactions and haveanti-rust properties. Protected from attacksof bacteria, fungi, other micro-organisms, these pipes are repellent to rodents and harmful insects. An incessant water flow is ensured through the smooth internal face of ourSWR pipes and fittings. With excellent hydraulic capacity over the total life of the system, Ori-Plast SWR pipes and fittings are UV stabilized and can be easily installed outside the building.
Call to Get a Quote for all your plumbing solutions Today!