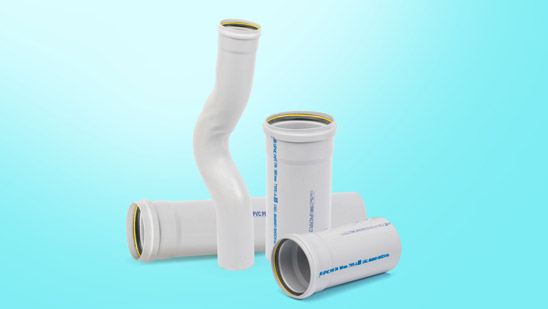 SWR Pipes
Who doesn't want a leakage-free and hygienic drainage system? For any contractor, deciding on the most suitable drainage piping products that come at economic pricing can be a challenge. So, many of them place their trust on companies that have delivered top quality products over the years, like Ori-Plast.
Leading the market of plasticised plumbing solutions products for the last 5 decades, Ori-Plast PVC and UPVC pipes and fittings are a brand to reckon with. With a comprehensive range of plumbing products that are ideal alternatives to GI piping system, our PVC SWR (soil, waste, rain) pipes and fittings meet the international quality standards.
Ori-Plast SWR pipes and fittings are used for soil, waste and rain drainage management system. Our leakage-free SWR pipes & fittings are used for non-pressure plumbing applications that discharge waste water. We customise all our catalogued products according to the needs of our customers. Our products are cost effective and provide great value for money.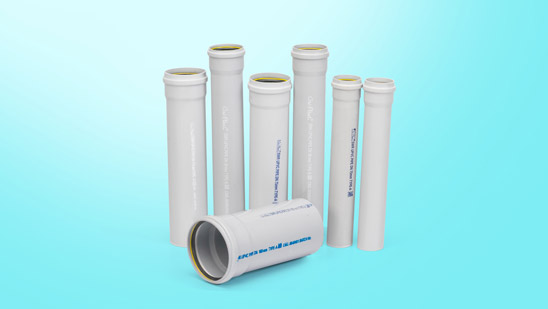 Best Performing Ori-Plast SWR Pipes
The SWR pipes conform to IS: 13592, while the SWR fittings bear the quality standard mark of IS: 14735.
Our SWR Pipes are available in varied dimensions and sizes ranging from 75mm to 160mm and are customisable to suit our customers' exclusive requirements. The two types of Ori-Plast ISI Marked pipes available in the market are:
Type A – Used for rainwater harvesting applications.
Type B – Used for soil and waste discharge systems and the ventilation system
Ori-Plast Selfit SWR PVC Pipes
Ori-Plast SWR pipes are built, using advanced technical expertise and sophisticated automatic machines that ensure high accuracy, so that one end of the pipe is plain, while the other is self-socketed. The SWR pipes are manufactured at our cutting-edge manufacturing units. One of the best features of these pipes is that they can be fused with socket joints using solvent cement which makes permanent water-tight joints which are very durable.
The Self-Fit options come in variations like floor trap with single outlet, multi floor trap, P trap, and P trap long, Q trap, S trap, end plug for multi floor trap, bell mount trap, round jali, gully trap with and without jali (square type), WC connector (bend, straight), vent cowl, Nahani trap with and without jali, pipe clip etc.
Ori-Plast SWR Fittings Come with Integrated Rings
Ori-Plast SWR pipes and fittings with integrated rings enable easy and quick installation. Staying positioned, the integrated ring is pre-fitted in the groove of the socket and no solvent cement is required to make joints.
The Ring Fit variants are bends, single tees, cleaning pipes, couplers, repair coupler, acentric reducer etc.
Ori-Plast SWR Features & Benefits
Ori-Plast SWR products are characterised by their light weight, ease of installation and the assurance of being 100% leak proof.
Ori-Plast SWR pipes are free from scale formation and weathering. These pipes are chemically inert and have anti-rust properties. They are protected from attacks of bacteria, fungi, other micro-organisms and act are repellent to rodent and harmful insects. The smooth internal face of the sewerage system pipes and fittings allow no hindrance to incessant water flow. With excellent hydraulic capacity over the total life of the system, Ori-Plast SWR pipes and fittings are UV stabilised and can be easily installed outside the building.
Call to Get a Quote for all your plumbing solutions Today!