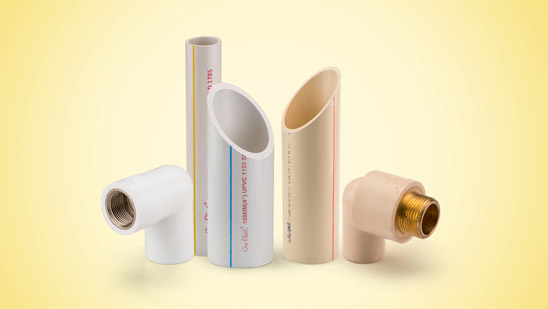 Ori-Plast PVC Pipes and Tanks Promise Safe Carriage and Storage of Water in Kolkata
Kolkata, being one of the most populated metropolises in the country, has been experiencing rapid urbanisation and infrastructural developments over the past decades. The city boasts of an active construction sectoracross residential and commercial segments, which makes it a thriving market for PVC products.
Plus, the iron-laden ground water in Kolkata is a growing civic problem. Old iron and concrete pipes get easily rusted and water tanks accumulate ferrous and calcium build-up, algae and mould and lose longevity fast. All these diverse factors act in favour of a rising demand curve for superior quality PVC pipes and water tanks as safe and scaling-proof plumbing and storage solutions in the city.
Ori-Plast has emerged as the preferred PVC solution for transportation and storage of contamination-free, safe drinking water in the city. As a certified and Government approved transporter of potable water, Ori-Plast manufactures cutting-edge plastic potable water transportation as well as storage products at extremely reasonable rates.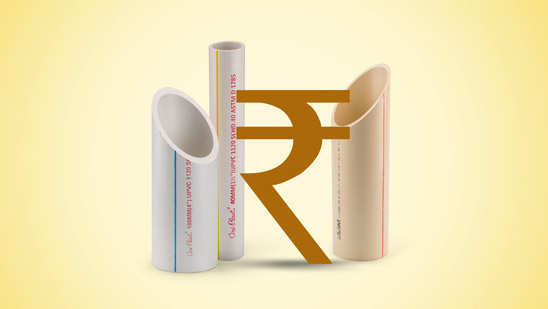 Ori-Plast Provides Most Cost-Efficient Water Transportation and Storage Solutions
Ori-Plast, as leading water tank and PVC pipes and fittings manufacturers in Kolkata, has built its superiority in the market over the last 50 years through production of top quality and durable PVC products that are affordable and cost efficient.
Our PVC pipe price in Kolkata is less and our other plastic products like PVC water tanks and HDPE and SWR pipes are also available at highly competitive rates.
With easy and low-cost installation, Ori-Plast pipes and water tanks offer minimal operational costs. Our high strength and everlasting quality also save the cost of replacement, providing value for money for all our customers in the long run.
Exemplary Benefits of Ori-Plast PVC Products in Kolkata
As a reliable and trusted PVC pipe company in Kolkata, Ori-Plast products are cost-effective alternatives to all other plastic plumbing and water storage products in the market. Reasonably priced, our PVC pipes and water tanks are one of the most affordable products that come with exemplary benefits.
Ori-Plast as one of the few PVC conduit pipe manufacturers in Kolkata, produces safe and the lightest in weight conduit pipes that come at a lower in cost than other pipes.
Durable and long-lasting, Ori-Plast multi-layered water tank price in Kolkata is very reasonable.
These water tanks offer chemical and UV resistance and can endure high degree of environmental stress.
Manufactured with exceptional integrity, our PVC pipes come with all-weather corrosion resistance characteristics and anti-scaling and mineral-resistant properties that vouch for contamination-free water.
Integrated Manufacturing Facilities Produce Quality PVC Products in Large Volume
Ori-Plast PVC pipes are produced from high quality virgin PVC with advanced engineering expertise at the technologically-advanced Ori-Plast manufacturing units at West Bengal, Rajasthan and Odisha. These facilities are well-equipped to produce large quantities of PVC products.and it is this ability of Ori-Plast, to produce quality PVC products in large volumes, that has enabled the company to keep their PVC pipes price at a reasonably lower rate. All their PVC products, regardless of the varying sizes, are competitively priced to suit the Kolkata market.
Certificates and Approvals
Our products go through extensive quality control measures and are best characterised as "fit and forget" with almost zero-maintenance. They come with a long service life of at least five decades.
Recommended by plumbing consultants around the country, Ori-Plast PVC pipes and fittings conforms to ASTM D 1785 and ASTM D 2467 standards.
Contact us for a free quote for your plumbing and water storage solutions today!
Ori-Plast - the pioneering PVC pipe manufacturer in India
There are very few top PVC pipe manufacturers in India whom household customers recognise by brand value. Ori-Plast is one of them. We have over 50 years of reputation in delivering quality PVC plumbing solutions and upholding the legacy of customer satisfaction. After all, we treat PVC pipes, PVC pipe fittings and other PVC plumbing products as our customers' lifelines… not just pipelines. The highest quality material, the latest manufacturing technologies and best-in-the-class quality control make it possible. A web search with 'pvc pipe manufacturers near me' will list Ori-Plast among the top search results; end customers and plumbing professionals trust our brand for PVC pipes. Call us for the best deals.