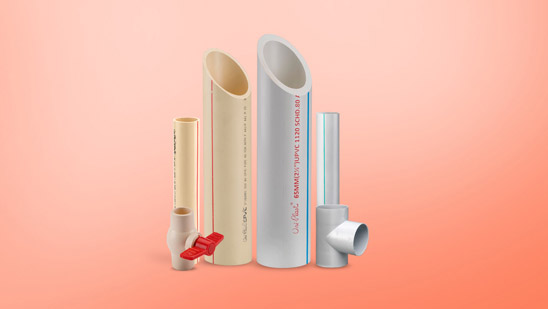 Efficient Water Supply Solutions from Ori-Plast — Leading PVC Pipe Manufacturer in Jaipur
Being a thriving tourist hub and a region suffering from water scarcity, Jaipur experiences extraordinary pressure on its sewerage and water supply systems. Water loss through breakage in the pipes and by other means is another challenging issue in making Rajasthan water sufficient. As a reputed PVC pipes manufacturer for 50 years, Ori-Plast has joined hands with the people of the state to make "Rajasthan water positive" through water conservation and building a smart water distribution network.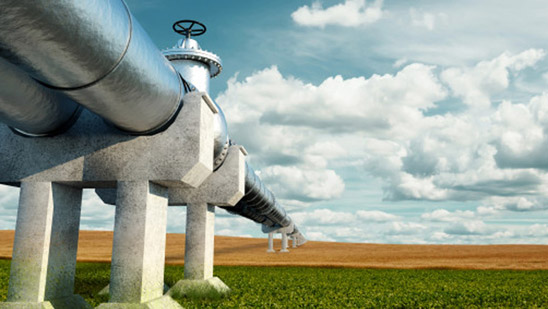 Leading Manufacturer of Chemical Resistant Rigid PVC Pipes in Jaipur
As Rajasthan is trying to receive sufficient and clean drinking water, old fashioned GI piping systems are being replaced with rigid Polyvinyl Chloride or RPVC pipes. As a leading rigid PVC pipe manufacturer in Jaipur, Ori-Plast RPVC pipes provide perfect solutions to the problem of leakage of water. Termites, those found in sandy soil, chew tiny holes in underground pipes causing leakage. Ori-Plast rigid pipes are tough and termite resistant enough to plug these tiny leakage-points. These rigid pipes are also superior to other types of PVC pipes in terms of their chemical resistant qualities. These are vastly used in agricultural irrigation & drinking water purposes and are popular in the market due to their high durability.
Brand Reliability Earned Through Quality Assurance
Ori-Plast has earned its superiority in the market as one of the best PVC pipe manufacturers in Jaipur by the virtue of its unflinching commitment towards faultless quality of PVC products. All 4 manufacturing units of the company are ISO 9001:2015 certified. Ori-Plast products are quality assured and strictly adhere to national and international code of standards like BIS, ISI 15778 and ASTM D1785 and ASTM D2467.
State- of-Art Manufacturing Unit in Rajasthan
Ori-Plast has received many accolades for their innovative R&D in the world of PVC products over its long 50 years' journey as a leading PVC manufacturer in the country. Today, they boast of owning four fully integrated and technically advanced manufacturing units at Rajasthan's Behror, Odisha and West Bengal. With a production capacity of 3,000 MT for PVC and 3,000 MT for HDPE, the Rajasthan facility comes fully equipped with advanced lab for quality checks and 2 HDPE and 5 PVC extruders.
Wide Range of Quality PVC Pipes from the House of Ori-Plast
Ori-Plast produces a wide range of PVC pipes and has earned a reputation of a top garden pipes manufacturer in Jaipur. Ori-Plast garden pipes are popular in the Jaipur market as efficient piping system in colonies, connecting wells and overhead tanks.
The company is well known for their CPVC, HDPE pipes, casing pipes, borewell and drip irrigation pipes and LLDPE water tanks.
Key Features of Ori-Plast PVC Pipes
Durability, alkali resistance quality, easy installation & affordability are properties that characterise the Ori-Plast PVC pipes. They lead the market share as pipes with long service life of almost 50 plus years.
Due to their non-toxic, biological & corrosion resistant and anti-scaling properties, Ori-Plast PVC Pipes have been the preferred choice of the consumers as a safe piping system for drinking water over the years.
Contact us for a free quote today!