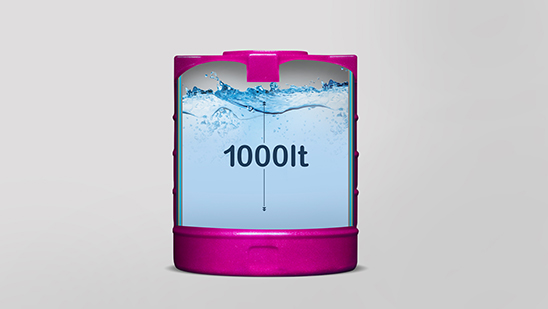 Buy Top Class 1000 Litre Water Tank from Oriplast
The Solankis are a big family. While renovating his home, Mr. Solanki decided to replace their current water tank with a 1000-Litre Water Tank. He thought that a larger water tank would easily meet their entire day's water needs. So, he went to the market to inquire about the options of water tanks he has, the price of 1000l water tank, features, and all such details.
One thing he understood while doing the research is, when it comes to pipes, fittings, the best water tank 1000 ltr, and other plumbing supplies, it's best to choose highly-rated products from a reliable manufacturer. And since he got many recommendations for Ori-Plast, he decided to go with an Ori-Plast 1000 ltr water tank.
With more than 5 decades of experience across various markets of India, Ori-Plast has been delivering superior quality products and impeccable services to its residential, agricultural, and commercial users all over the country. So, people cannot think beyond us when it comes to top-notch plumbing and water storage solutions.
No wonder, you will find Ori-Plast water tanks in almost every Indian household, commercial, as well as, agricultural spaces. Our 1000 ltr water tanks are made up of high-quality linear low-density polyethylene (LLDPE) for safe water storage. Plus, they are light on your pocket and long-lasting.
Visit our website and take a look at the range of water storage solutions we offer!
Our water tanks are available in a wide range of sizes that you can buy according to your needs. It starts from 200-liter capacity to 3000-liter capacity. You can come to our website and go through the product catalogue to know more about our products, their capacities, and features.