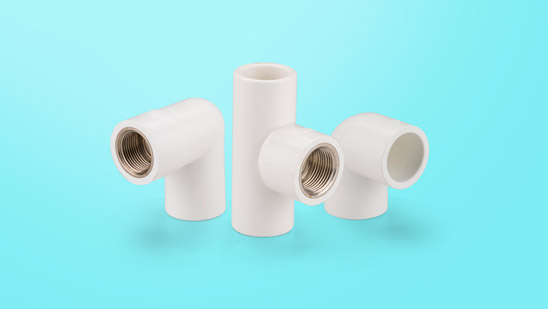 UPVC Tee and Elbow
Ori-Plast UPVC PIPES
Providing comprehensive agricultural, residential and commercial plumbing solutions, Ori-Plast is leading the market position in the plumbing industry. The company has carved a niche for itself for the last five decades by manufacturing cost-effective, durable and long-lasting, Ori-Plast ASTM D1785 and ASTM D 2846 certified products which can be customized for smooth customer experience.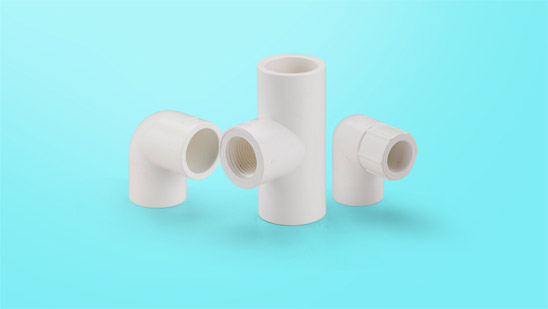 Ori-Plast – Best Quality UPVC Pipes and Fittings Available in Best Price and Quality
As a leading manufacturer of UPVC Pipes or Unplasticized Polyvinyl Chloride pipes, Ori-Plast pipes are used for high-pressure water distribution systems and are an ideal replacement for galvanized iron pipe system for all cold-water applications.
Dimensional accuracy and durability characterize the Ori-Plast pipes and fittings which are also UV stabilized and provide leak-proof joints that are welded by solvent cement.
Ori-PlastUPVC pipes and fittings are available in various sizes at price and quality
We manufacture Class – SCHEDULE 40, and SCHEDULE 80 of 3 meters and 6 meters of UPVC pipes that conform to ASTM D 2846.
Ori-Plast UPVC fittings that conform to the certified quality standard of ASTM D 1785 come as UPVC tee, UPVC brass tee, UPVC reducer tee, UPVC equal tee, UPVC brass elbow, UPVC 3-way elbowcoupler plain, elbow 90 plain in different sizes between ½ inch to 4 inches.
Further, UPVC fittings like elbow 90 plain, bend 45 plain, UPVC reducer tee and coupler plain of SCHEDULE 80 are available in different sizes that can be customized for your specific requirements.
Other fittings available are reducing tee 90 plain, cross tee 90, end cap plain, reducer bushing plain, union, reducer, etc.
The UPVCbrass fitting range is available in UPVC brass elbow, UPVC brass tee, male thread adopter and female thread adopter
Ori-Plast UPVC tees are a fitting with three ends; Tees allow a line to be split into two separate lines with a 90-degree connection as they come as two sides in a straight line and one on the side at a 90-degree angle. These tees are used to connect two lines into one mainline. They are also often used for UPVC structures. As the most widely used parts in plumbing, Tees are an extremely versatile fitting. Though threaded versions are available, most tees have slip socket ends. Ori-Plast UPVC Tee price is reasonable and competitive, providing the most value for money.
If you need your piping system to give a turn or get around something in your piping system, you will need to bend your pipeline around with Ori-Plast UPVC elbows. Elbows most commonly come in 90-degree angles and 45-degree angles, so your pipeline can be re-directed according to your need or piping system specification. Side elbows differ slightly and are commonly used as corners in projects like tents and canopies, or displaysand boxes. These Ori-Plast UPVC3-way elbow couplers come with three ends instead of two. Though threaded versions are available, most elbows have slip socket ends. Ori-Plast UPVC elbow price is reasonable and competitive, providing the most value for money.