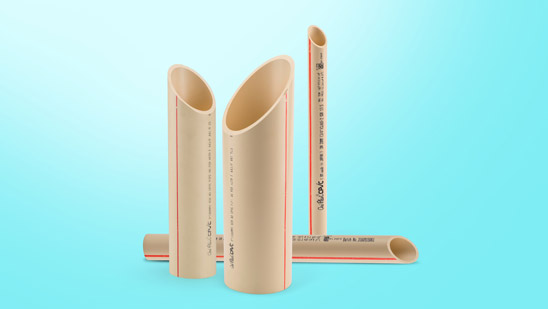 Buy Premium Quality CPVC Pipes in Best Price - Oriplast
Ori-Plast cPVC Price
Ori-Plast is one of the best cPVC pipes and fittings companies in India.We manufacturecutting-edge plastic water transportation products of various types and sizes to suit wide range of requirements.
Available at highly competitive rates, our cPVC pipes prices are kept economical to make them affordable and accessible to many. We manufacture according to Indian (ISI) and other international standards (ASTMD). We ensure timely delivery of all our products and conform to best industry standards.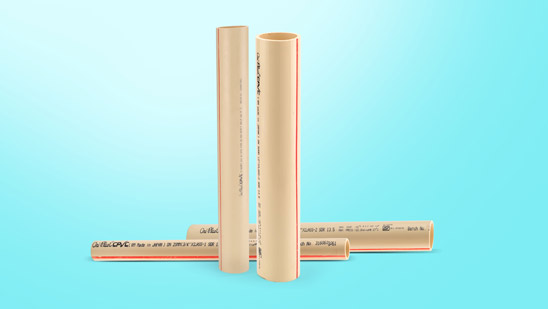 Ori-Plast Products are Competitively Priced
As we have consistently ranked high among the reputed players in the industry for the last 50 years, our products are best characterised as "fit and forget" with almost zero-maintenance and a service life of at least 50 years.
Ori-Plast cPVC pipes are manufactured using best material and advanced engineering expertise. State-of-the-art Ori-Plast manufacturing units at West Bengal, Rajasthan and Odisha are well-equipped to produce large quantities of cPVC pipes and fittings. Our ability to produce technologically advanced cPVC pipes in large volumes has enabled us to keep our cPVC pipes prices low.
Our cPVC prices are the most competitive in the market, giving excellent value for money to our customers across varied industries.
Ori-Plast cPVC Pipes: Best Quality at Low cPVC Price
Benefits
Durable and long-lasting Ori-Plast cPVC prices are reasonable and offer high strength and UV resistance. Ori-Plast cPVC pipes come with anti-scaling and mineral-resistant properties.
Manufactured with exceptional all-weather proof corrosion resistance properties, our pipes require negligible maintenance. Coming with hassle-free installation and low transportation cost, Ori-Plast cPVC pipes provide for efficient cost-effective plumbing solutions.
With easy and low-cost installations, our cold and hot water distribution system and drainage pipes also offer low operational costs. Ori-Plast cPVC pipes are characterised by their high strength and everlasting quality. These attributes also save the cost of replacement in the long run. This provides excellent value for money for all our customers.
Best Quality cPVC Pipes at Low cPVC Price
Increased levels of production, attained at our advanced manufacturing facilities and our panel of engineering experts lead to economies of scale that enables us to offer cPVC products at best competitive prices. Regardless of their sizes our 20-foot-long cPVC pipes cost only marginally higher than our 10-foot-long cPVC pipes.
Call us to know more about our cPVC pipes' price per meter and per foot.
Ori-Plast cPVC pipes provide a suitable and cost effective alternative to G.I. and copper pipes used in traditional plumbing systems. These pipes and fittings are produced from a specialty blend of Chlorinated Poly Vinyle Chloride (CPVC) material with unique properties desirable for Cold and Hot water applications.
Certificates and Approvals
Ori-Plast cPVC pipes and fittings conforms to ISI mark (ISI 15778) and ASTM F441/F441M standards
Recommended by Plumbing Consultants around the country
Successfully installed and approved in various recognised large-scale private organisations
Buy Ori-Plast cPVC Pipes and Fittings Online
Reach us to Get a Quote for all your plumbing solutions Today!