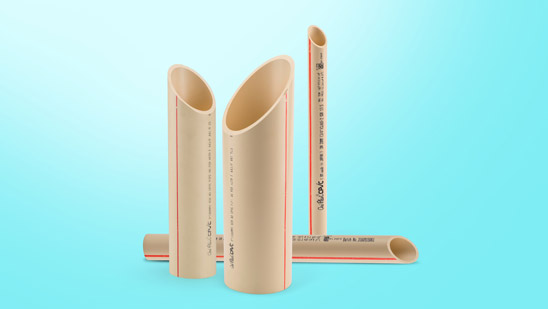 Ori-Plast CPVC Pipes
When Mr. Agarwal called for his plumber to mend the metal pipes in his ancestral home of almost 75 years, the mechanic suggested a replacement. Only after consulting a plumbing expert in the dealer shop that supplied plumbing products, Mr. Agarwal was convinced that metal pipes can safely be replaced by modern and convenient Ori-Plast CPVC pipes.
Ori-Plast is one of the leading Chlorinated Polyvinyl Chloride or cPVC pipes manufacturers of India. Offering a complete plumbing system for both cold and hot water distribution, Ori-Plast CPVC pipes and fittings are made from superior quality thermoplastic material. This modern thermoplastic material is produced by chlorination of Polyvinyl Chloride (PVC) resin that enhances the strength of Ori-Plast CPVC pipes and fittings and enables these CPVC pipe to withstand high temperatures (up to 93°C).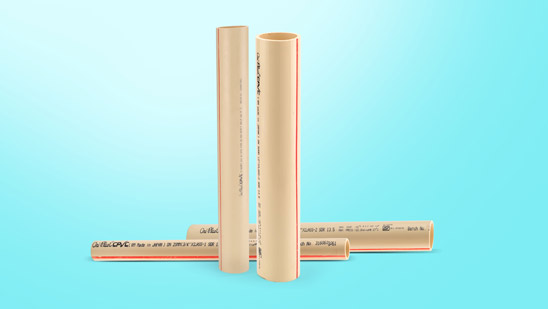 As one of the best cPVC pipes and fittings, Ori-Plast products are versatile to fit a diverse range of applications and come with ISI mark (ISI 15778) and with global quality standards certification of ASTM F441/F441M.
Ori-Plast is a leading brand in the field of plastic pipes and fittings for the last 5 decades. Committed to excellence, we produce superior quality products at our well-equipped manufacturing units in Odisha, West Bengal and Rajasthan under stringent quality control measures.
Key Features of Ori-Plast Best CPVC Pipes
Ori-Plast CPVC pipes are widely used for residential and commercial plumbing needs because of the many benefits that they offer. Our CPVC pipes are able to withstand high hot and cold temperatures and do not support combustion, that is, these are self-extinguishing. They are UV-resistant and bacterial-growth-resistant with lower thermal conductivity compared to other piping material and come as the most viable option for hot and cold water distribution systems.
Manufactured from environment friendly virgin cPVC compounds, Ori-Plast cPVC pipes and fittings come in unique designs. These are extremely light weight and are easy to carry and install.
Benefits of Pipes from Ori-Plast: Best cPVC Pipe Company
Maintaining its lead in the industry for the last 50 years, Ori-Plast is one of the best cPVC pipes and fittings companies in India. Our pipes are manufactured with exceptional all-weather corrosion resistance properties and require negligible maintenance. Coming with hassle- free and low transportation cost, Ori-Plast pipes rank high among the reputed players in the construction industry.
Offering high strength and UV resistance, Ori-Plast cPVC pipes come with corrosion-proof, anti-scaling and mineral-resistant properties making our pipes durable and long lasting.
Suitable for a variety of applications, these are superior to Reinforced Cement Concrete (RCC) pipes, Copper Iron(C.I)and Ductile pipes (D.I) and come with added benefits like being lightweight, excellent corrosion resistance, and chemical resistance, long life, high flow rates, and economical pricing.
Application
Ori-Plast best cPVC pipes and fittings find their applications in agriculture and irrigation systems, industrial process lines, commercial and residential swimming pools, commercial and residential water supply systems, and fire-fighting systems etc.
Our piping systems are approved and certified to carry potable water. So Ori-Plast pipes are commonly used in individual residential units and large residential complexes and commercial buildings.
Hotels & Hospitals and swimming pools use our piping system to sustain distribution of hot and cold water under high pressure.
Our pipes find their use in RO & DM water plants and Industrial Applications (based on chemical resistance chart).
BUY cPVC Pipes ONLINE or Call to Get a Quote for all your plumbing solutions Today!