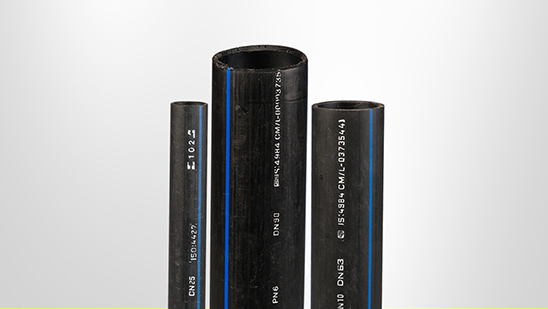 Ori-Plast PE Pipes and Fittings
While planning her new home, Shweta decided to replace the traditional steel pipes for drinking water with PE pipes. She has heard and researched so much about it, after all! So, she started doing her homework about the best brands of PE pipe for water supply available in the market. She also called up a few plumbers and finally chose Ori-Plast PE pipes and fittings because it is the best brand in terms of quality, durability, and affordability!
Ori-Plast is a leading manufacturer of Polyethylene (PE) pipes in India. We manufacture both HDPE (High Density) and MDPE (Medium Density) PE Pipe for water supply while complying with all the related standards. Polyethylene is a durable, long-lasting, and lightweight thermoplastic that comprises long-chains of ethylene. It is lighter than water with a density of around 934.0kg/m³ to 960.0kg/m³ and one of the most widely manufactured and used plastics.
The molecular weight of HDPE is higher than MDPE. Plus, it also has low creep-rupture properties, which makes the HDPE pipes abrasion-resistant, stress-cracking resistant, and sturdy in terms of withstanding impact strength. With outstanding insulation properties across an array of frequencies, HDPE pipes are one of the most versatile thermoplastic piping solutions.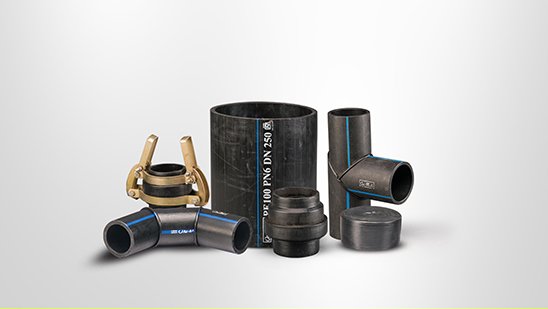 Ori-Plast PE Pipes and Fittings: The Range of Sizes Available
Whether you are looking for a 25 mm PE Pipe, 63 mm PE Pipe, 630 mm PVC pe pipe, or anything in between, Ori-Plast provides you with a wide range of options to choose from. Call us, visit online, or our outlets near you to learn more about our products.
Ori-Plast PE Pipes and Fittings – Feature Highlights and Benefits
All PE pipes and fittings from Ori-Plast exhibit the best of the qualities and features. Let's take a quick look:
Our PE pipes are sturdy, light-weight, maintenance-free, and durable.
These can endure high external and internal loads by striking the perfect balance between external soil and internal water or other fluid pressure.
The PE Pipe for water supply does not react with the chemicals and impurities that come dissolved with water and other fluids. These are also corrosion-resistant. Therefore, you can use them in corrosive and damp soils sans any protective coating.
As these pipes are odorless, tasteless, and do not provide a suitable environment for bacterial growth, you can also use them for potable water.
Besides being suitable for carrying drinking water, our pipes can also be used for carrying ores, boiler ash, sand, and slurry.
PE Pipes from Ori-Plast Speak It All
Every product available with us presents a benchmark of superior quality. Our certifications and accreditations speak all about it. We are certified with ISO (International Organization for Standardization), BIS (Bureau of Indian Standards), DIN (Director Identification Number), and BS, among others. Also, we are awarded with ICICI Business Banking SME Elite 50 Award for our excellence in this field.
PE Pipe Price: Excellent Value for Money
Now let's talk about the most important thing — PE pipe price. We understand and value our customers, and their needs and preferences. Therefore, our products are made with value for money in mind. So, whether you order PE pipes of 20mm, 22mm, 25mm, 32 mm PE pipe, 40mm or 450mm 500mm, 560mm, or 630mm, be assured of the best price in the market.
Why Are Ori-Plast PE Pipes and Fittings World-Class?
We have experience of more than five decades backed by the professional expertise of our high-skilled workforce. It has made use present you with a wide range of technologically advanced products that can be used across various spheres of life.
We use high-end technologies and ultra-modern facilities to add value to your domestic and commercial projects. Regardless of the changing global scenarios, we aim to provide you with innovation and product excellence for the years to come.
To inquire about our products or for price quotes, call us or drop us a message via our online contact form!